Three row-houses in Consthum,
Luxembourg.
02.2020
In 2019 Alban Wagener Architecture was comissioned with the planning of three row houses in Consthum, Luxembourg. The site is North-South oriented and gave de ambition to a more closed facade on the north side facing the rue du Kiem and to help the heat gain in the winter, we suggested room high windows on the south side that can be totally shaded in during the hot summer days. As the natural slope of the site suggested a terrassement and the local building rules were restricting the construction of a basement, we designed terraces with different storage rooms for gardening tools and furniture.
To guarantee a light flooded living space, the interiors are open and directly connected with the staircase that connects the three floors. The wooden parquet gives the rooms a warm feeling to the living rooms.
The bedrooms are equivalently sized except from the master bedroom, that comes with an ensuite bathroom and a dressing room.
The storage inside the house is placed, as the planing of a basement was forbidden, in the attik and behind the staircase.
The facades are kept very simple to meet the surrounding context. Lintels over the window, garage and main entrance door, turn out as functional objects for planting and shading.
Function: Housing
Area: 580m2
Client: Immo Invest
Design: Alban Wagener Architecture
Miguel Gomes
Albert Wagener Architecture
Images:
NATA-ARCHVIZ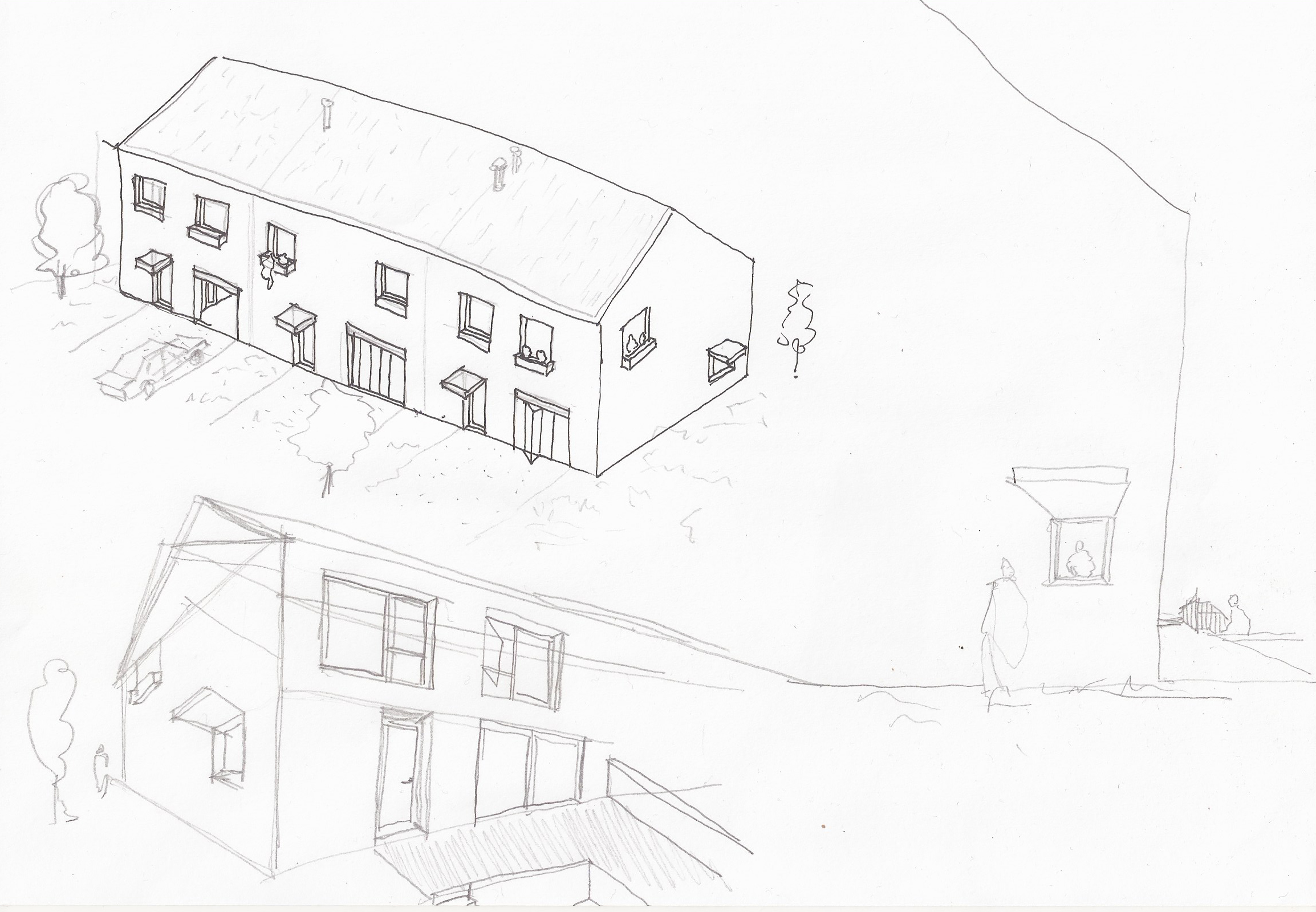 Perspective hand drawings
Groundfloor
1st floor
Latitudinal section
Elevation south
Elevation west
Elevation north
Elevation east