Dorftextur in Oslip, Austria.
April 2013,
The task of this master design class was the re-densification of building structures in response to a constant sprawl of rural areas in an existing village in upper Austria. The relationship between indoor and outdoor space and its different qualitative transposition also formed a central issue in this case study.
According to the once developed master plan for Oslip by Roland Rainer, the structures are defined by a traditional elongated strip development. The existing terrain limits are taken up for alignment of the existing buildings and their limiting courtyard walls. The double row implementation of urban gaps
creates a new path parallel to the central axis of the village and therefore a clearly defined access to each housing unit.
The new units are organized in different and non-linearly extending borders on both sides of the property. The sanitary and storage areas are situated along the northern longitudinal side. The remaining rooms with generous, full-height glazing fronts are oriented to the individually defined exterior spaces which constitute the starting point for the entire floor plan development.
In the east, facing the dining area, is one of the quieter yards which captures the morning sun and expands further to the south along the facade. This area, as an extension of the dining area, is covered by a pergola to protect the habitants against the incident midday sun. In its connection, we find the external spatial continuation of the children's room, the busiest of the four courtyards provided with the refreshing pool and a tree planting inviting to stay and play.
The westernmost courtyard is almost entirely covered by a pool of water and forms an idyllic completion of the linearly arranged personal rooms. The corresponding interior can be flexibly used either as office,
library or additional bedroom.
All courtyards are interconnected, although that they act as a separation between the exterior spaces through the walls which continue as space limiting elements in the interior of the house.
To ensure cross ventilation and a natural exposure of the living rooms, the ceiling is elevated from the outer walls and forms circumferential skylights.
Function: Housing units
Area: 120 m2
Client: Oslip
Design: Alban Wagener Architecture
Siteplan - masterplan


Street elevation of the filled gaps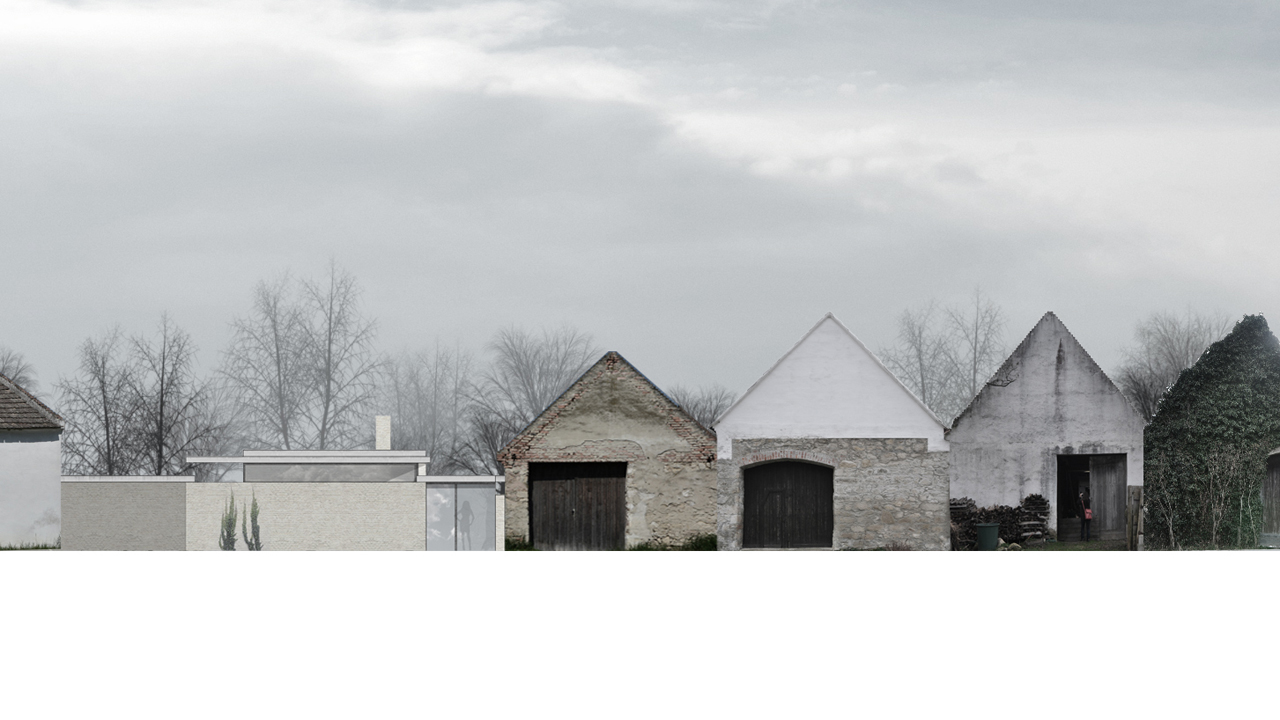 CloseUp of the street elevation


Groundfloorplan
Section BB


Section AA